Malliouhana Poetry Competition 2016back to stories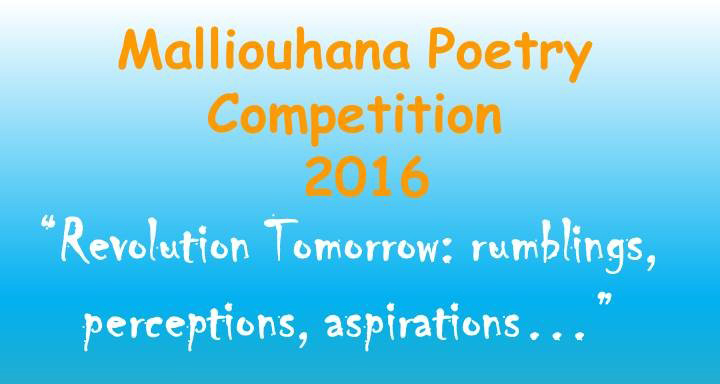 "Revolution Tomorrow: rumblings, perceptions, aspirations..." is the theme for the 2016 Malliouhana Poetry Competition. This year, the annual literary event organised by the University of the West Indies Open Campus Anguilla in collaboration with the Anguilla Library Service, the Department of Youth and Culture and the Anguilla Community College, is in commemoration of the 50th anniversary of the Anguilla Revolution. According to the organisers, the theme can be broadly interpreted to include concepts of conflict, change, resolution and aspiration on a personal or family level or within the Anguillian community.
The competition is open to all persons residing on Anguilla and will feature two categories, Poetry on the Page and Performance Poetry. Junior poets (those in the 8-15 age range) and the Seniors (ages 16 and up) are being invited to submit entries for the Poetry on the Page and/or the Performance Poetry categories. Entries must be the unpublished work of the poet.
Poets in the Performance Poetry/Spoken Word category will be required to perform their submissions for judging in front of a live audience at the award ceremony in May. Winners of the Poetry on the Page category will be invited to read their submissions at the ceremony.
The Malliouhana Poetry Competition, first launched in 2007, was conceptualised to encourage literacy and artistic expression, as well as to promote an ethos of social, cultural, and political awareness. Over the years the competition has attracted entries from over one hundred and twenty-five (125) poets from all age ranges. Last year's competition which was dedicated to the memory of the late Cultural Activist, Educator and Writer, Linda T. Lake, saw some twenty-four (24) submissions. Alysha Carty was awarded first place in the Junior Category, while Alexis Ryan took the honours for the Senior Category.
Entry forms, as well as the rules and regulations for the competition may be obtained from the Anguilla Library Service and the UWI Open Campus Anguilla Site at Pope Hill on the Queen Elizabeth Avenue. The deadline date for entries is 15 April 2016.
Winning entries will receive prizes and plaques and will be included in a special publication in celebration of the 50th Anniversary of the Anguilla Revolution and the 10th anniversary of the Competition in 2017.
For further information please contact the Anguilla Public Library at 497-2441 and the University of the West Indies Open Campus at 497-8156 or email anguilla@open.uwi.edu.
Written By: ALS
2016-04-04 09:00:00